The subject of this topic is Strzero.

Str was awarded Co-co-owner and after giving him my honest opinion about his inactivity compared to me (it was admittedly alittle rude on my part) he became apparently angered. This is not what i had a problem with. the problem came when Strzero ranked a player that applied for king on the forum and I thoroughly examined and denied for very good reasons. After ranking the player he proceeded to ipban me for reasons of "not ranking the player" I got this information from the ranked player himself (Jeremyivey) and Gold_grilz will testify that i tell the truth. This should be handled diplomatically.

I also have a notion that he griefed a map of mine that i left only in his and anothers confidence, this I cannot prove so I will not use it in my argument. Thanks.
lvl 5





Posts

: 216


Points

: 354


Reputation

: 4


Join date

: 2011-10-19


Age

: 22



wHY PERRY WHY YOU DO IT MAN D: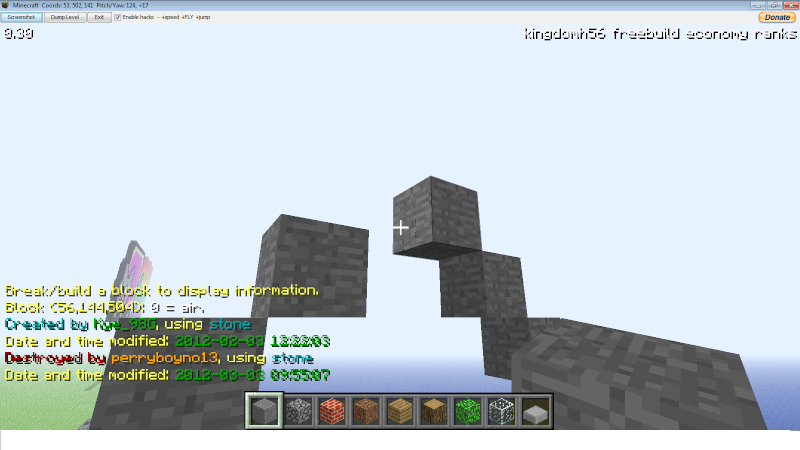 Lvl 1





Posts

: 10


Points

: 15


Reputation

: 1


Join date

: 2011-09-01



Im not a griefer ahaha I usually fix random things. However this is unrelated, I was talking about power abuse not a accidental breaking of one block

lvl 5





Posts

: 216


Points

: 354


Reputation

: 4


Join date

: 2011-10-19


Age

: 22



so u cant get on right now, ur ip banned, i honestly dont know how to un ipban someone, im sure perry u know howto, ur a great admin for server, one of the best so far. i will derank str, cuz remember i was there that day.
Moderator





Posts

: 35


Points

: 41


Reputation

: 0


Join date

: 2011-08-04


Age

: 21


Location

: UR MOMS HOUSE





Similar topics
---
Permissions in this forum:
You
cannot
reply to topics in this forum